The Addams Family 2
PG | 1h. 33min.
Opened Friday, October 1st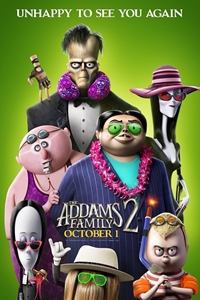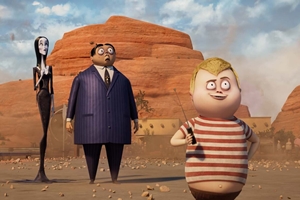 Synopsis
Morticia and Gomez are distraught that their children are growing up, skipping family dinners, and totally consumed with "scream time." To reclaim their bond they decide to cram the crew into their haunted camper and hit the road for one last miserable family vacation.
Director
Greg Tiernan, Conrad Vernon
Cast
Charlize Theron, Oscar Isaac, Chloë Grace Moretz, Nick Kroll, Bette Midler
Advisory
Rated PG for macabre and rude humor, violence and language.